The yearly Summit is being rebranded and renamed to the Biodiversity Digitization Conference (aka BioDigiCon). This year's event will occur September 27 - 29.
Title: Biodiversity Digitization Conference (BioDigiCon)
Audience: Data creators
Goal: Digitization and mobilization with a focus on workforce training.
Visit the conference announcement page for more information: https://www.idigbio.org/content/biodigicon-2022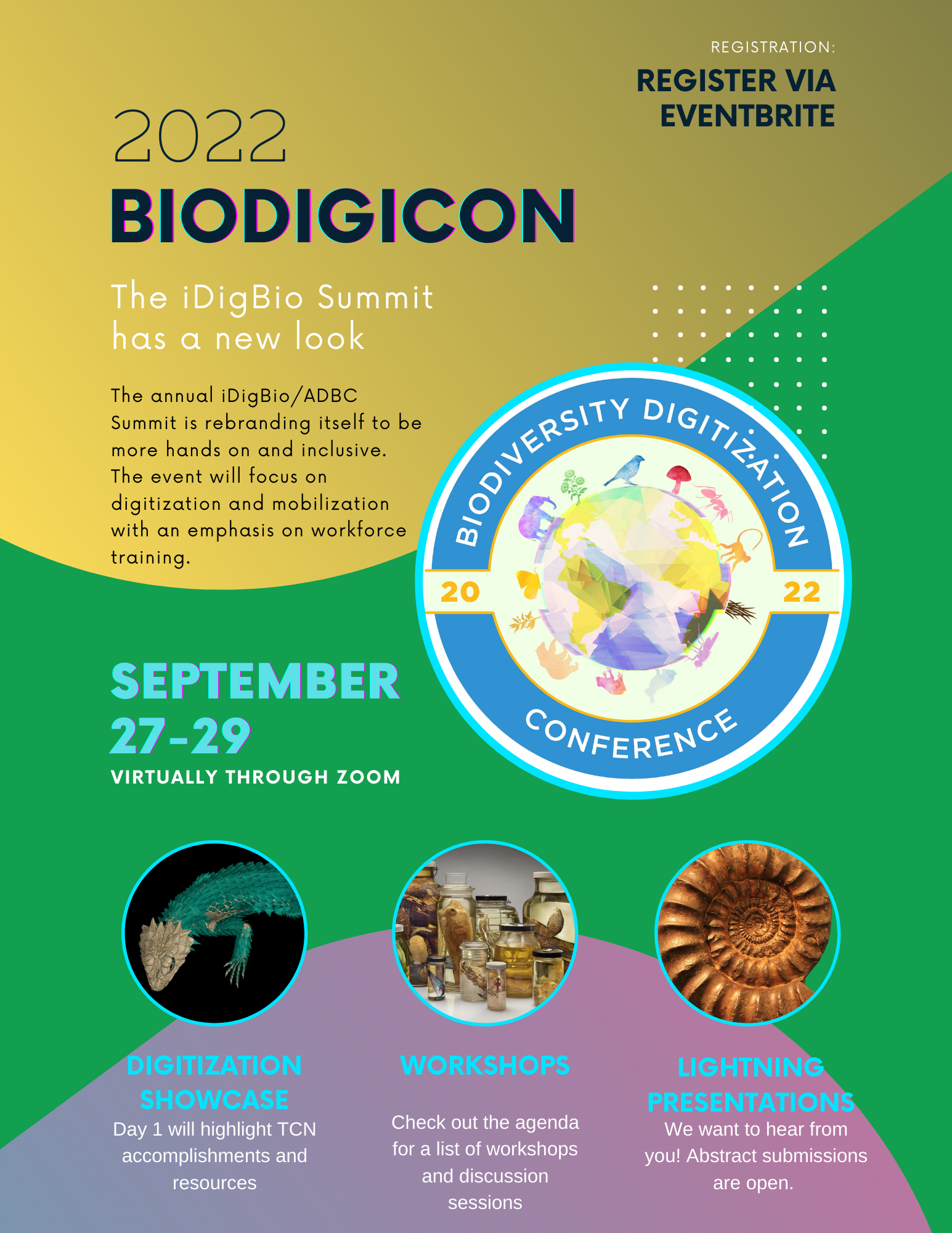 Start Date:
Tuesday, September 27, 2022 (All day)
to
Thursday, September 29, 2022 (All day)
Recording policy:
By attending iDigBio's online events, you accept that the event will be recorded and posted for later asynchronous viewing.