Florida Flame Azalea (Rhododendron austrinum)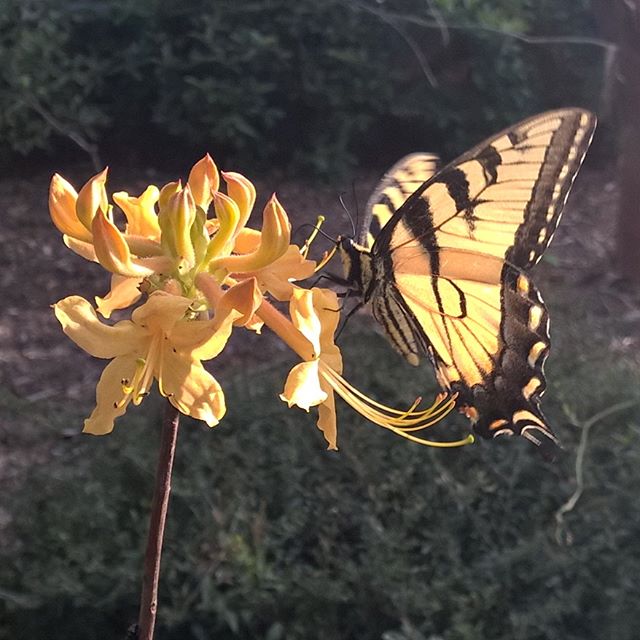 Image Courtesy of Gil Nelson: Florida Flame Azalea (Rhododendron austrinum) and Eastern Tiger Swallowtail (Papilio glaucus)
Florida Flame Azalea (Rhododendron austrinum) is well known for having vivid, yellow-orange clustered blooms
that appear in the springtime. This azalea is a regional endemic to the southeastern United States and occurs in parts of Mississippi, Alabama, Georgia, and Florida. In Florida, Rhododendron austrinum is largely limited to parts of the panhandle and is listed as endangered.
Rhododendron austrinum grows 8 -10 feet high and forms a rather loose, multi-stemmed shrub. It naturally occurs in shaded ravines, wet bottomlands, and upland forests but is also cultivated for landscaping. Rhododendron austrinum attracts a variety of pollinators including hummingbirds and butterflies (see image above).
Find specimen records of the Florida Flame Azalea (Rhododendron austrinum) and Eastern Tiger Swallowtail (Papilio glaucus) in the iDigBio Portal
Sources
Specimen pictured from Robert K. Godfrey Herbarium at Florida State University.