WeDigBio celebrates its fifth anniversary with a record-breaking 2019 event
By Libby Ellwood and Austin Mast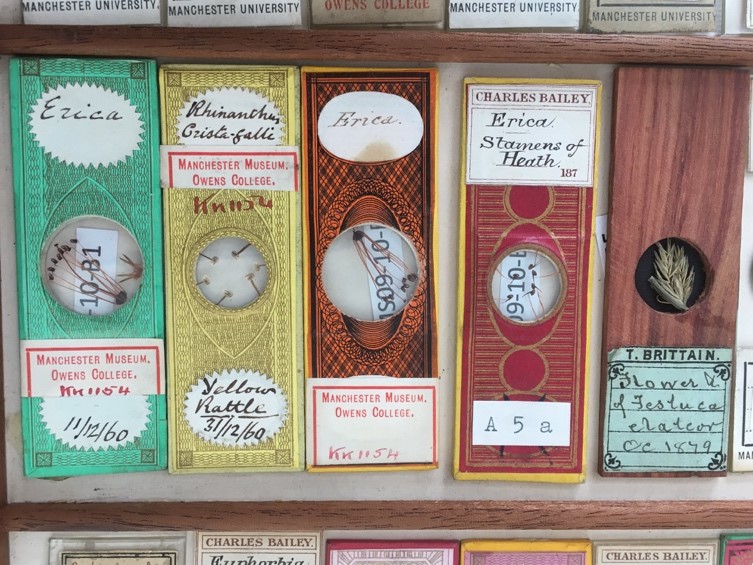 Photo @PlantHistorian of Manchester Museum slides
This year marked the fifth annual WeDigBio event, and we're excited to share with you some results and highlights. Participants around the world participated at 24 registered onsite events at colleges, museums, and collections spaces, as well as people working individually, completed over 82,000 digitization tasks—a new record! This year we were pleased to include new and veteran platforms, offering an array of biodiversity digitization activities, including: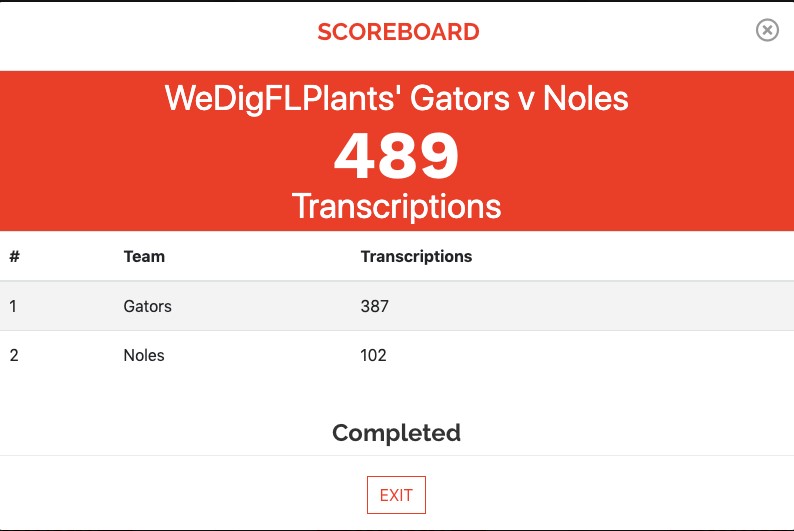 There were numerous memorable moments this year. The Field Museum hosted over 200 people, as well as NBC News. During the event, Notes from Nature celebrated a momentous occasion with their most productive day ever, thanks in part to some very active Thematic Collections Networks. And our first ever in-class competition between University of Florida and Florida State University led to a Gator win.  There was lots of positive activity, sharing photos and stories, and transcription tips on Twitter. People from all around the world took part, and you can see where, and to which project they contributed, in our new dashboard globe. We look forward to welcoming participation from new corners of the world in next year's event.
Planning has already begun for WeDigBio 2020! Stay tuned to @WeDigBio on Twitter and wedigbio.org for more information as October 2020 approaches. And don't forget – while WeDigBio is just four days a year, the online platforms are active every day of the year. Let's show them some digitization love today!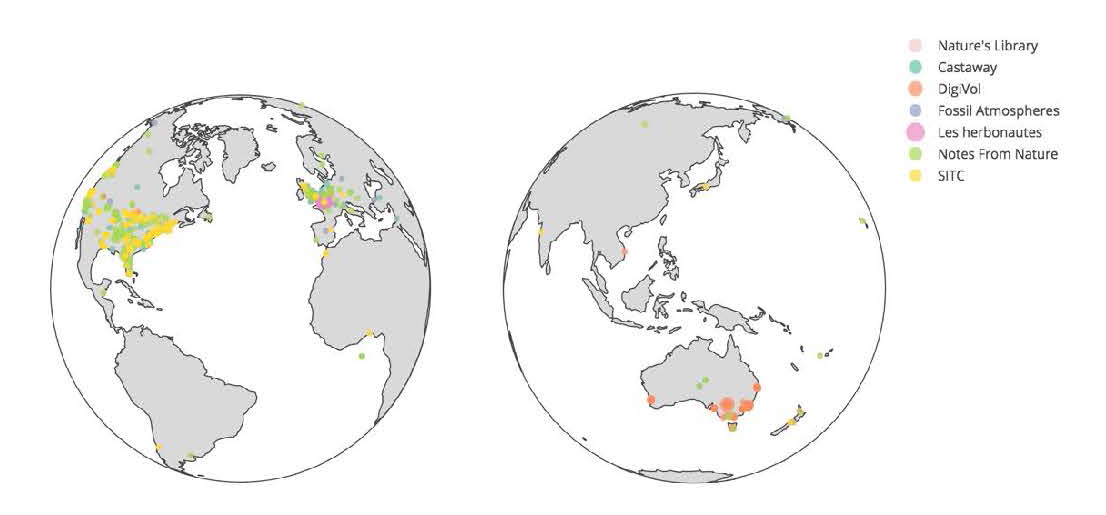 A huge thanks to event hosts and organizers, platform managers, participants from around the world, social media boosters, and Robert Bruhn and Kevin Love for technical support.