Mac unidentified developer troubleshooting
From iDigBio
MAC unidentified developer trouble shoot
Mac Users:
If you have trouble installing the .dmg file for the iDigBio Image Ingestion Tool, you might get a message that looks like this:
If means that you should make a temporary change to your system preferences.
Open System Preferences, click on Security & Privacy, and click on 'Allow applications downloaded from anywhere'.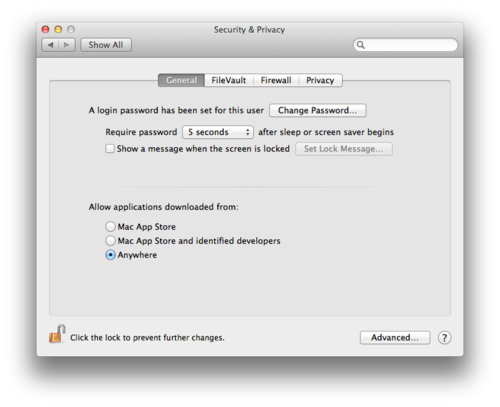 Finish installation, and go back to System Preferences to reset the download setting to where it was originally.