Recordset
Search Recordset
UMPC University of Montana Paleontology Center
iDigBio Last Ingested Date: 
2016-10-26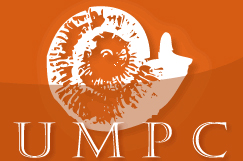 Triassic Corals (Scleractinia) Cenozoic Mammals (Oligo-Miocene) Mississippian marine fauna (Bear Gulch Limestone) Cambrian Trilobites (Rocky Mountains/Continental Divide)
Data Corrected
Data Use
Raw
This table shows any data corrections that were performed on this recordset to improve the capabilities of iDigBio
Search
. The first column represents the correction performed. The last two columns represent the number and percentage of records that were corrected. A complete list of the data quality flags and their descriptions can be found
here
. Clicking on a data flag name will take you to a search for all records with this flag in this recordset.