Recordset
Search Recordset
DAV UC Davis Center for Plant Diversity
Specimen Records: 
129,178
iDigBio Last Ingested Date: 
2016-11-23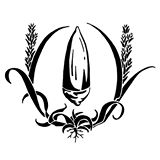 The UC Davis Center for Plant Diversity has ca. 300,000 specimens. The collections are worldwide in scope, with strengths in the following geographic regions: California; Ecuador; Baja California; the Antilles; the Pacific Islands; Mediterranean-climate regions. The following speciality areas are strong: range plants of California; vernal pool plants of California; alpine flora of western North America; poisonous and weedy plants of California; Euphorbiaceae; Poaceae; and the genera Quercus, Allium, Arctostaphylos, Atriplex, Capsicum, Clarkia, Eschscholzia, Lycianthes, Lycopersicon, Mimulus, Navarretia, Stephanomeria, Trifolium, Vitis. The following collectors are well-represented in our collections: B. G. Baldwin, F. Bowcutt, CNPS, B. Crampton, E. Dean, J. Ditomaso, E. L. Ekman, K. Esau, R. W. Gankin, L. Gottlieb, G. Helmkamp, G. F. Hrusa, P. B. Kennedy, H. Kennedy, A. T. Leiser, J. Major, B. J. McCaskill, H. Olmo, R. Preston, W. W. Robbins, D. Sanchez-Mata, M. Sanderson, J. Shepard, A. Solomeshch, G. L. Stebbins, D. Taylor, J. M. Tucker, E. C. Twisselmann, G. L. Webster
Data Corrected
Data Use
Raw
This table shows any data corrections that were performed on this recordset to improve the capabilities of iDigBio
Search
. The first column represents the correction performed. The last two columns represent the number and percentage of records that were corrected. A complete list of the data quality flags and their descriptions can be found
here
. Clicking on a data flag name will take you to a search for all records with this flag in this recordset.