Recordset
Search Recordset
MUGM Miami University Invertebrate Paleontology Collection
iDigBio Last Ingested Date: 
1970-01-01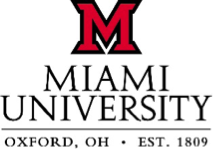 The Invertebrate Paleontology collection of Miami University's Karl E. Limper Geology Museum are maintained to supplement and complement the major invertebrate fossil collections in North American museums and universities. This collection comprises over 12,000 specimen lots of Late Ordovician marine invertebrate fossils from southwestern Ohio, southeastern Indiana, and north-central Kentucky. Most of these specimens were collected by William H. Shideler and later Miami University paleontologists, but the collection also includes specimens collected by 19th Century avocational paleontologists.
Data Corrected
Data Use
Raw
This table shows any data corrections that were performed on this recordset to improve the capabilities of iDigBio
Search
. The first column represents the correction performed. The last two columns represent the number and percentage of records that were corrected. A complete list of the data quality flags and their descriptions can be found
here
. Clicking on a data flag name will take you to a search for all records with this flag in this recordset.
Flag
Records With This Flag
(%) Percent With This Flag
No Flags for this Recordset