Recordset
Search Recordset
University of Colorado Museum of Natural History Herbarium Vascular Plant Collection
Specimen Records: 
193,460
iDigBio Last Ingested Date: 
2018-07-27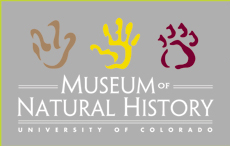 Herbarium COLO is the Botany Section of the University of Colorado Museum of Natural History on the Boulder campus. The Herbarium is available to anyone with an interest in botany. Users include faculty and students, visiting scholars, private consultants, local naturalists, and botanists from a variety of public and private agencies. <p> <body> <table style="width:60%"> <tr> <th align="left">Collection</th> <th align="left">Specimens</th> <th align="left">Transcribed Specimens</th> <th align="left">Skeletal Records</th> <th align="left">Images</th> <th align="left">Verified Georeferences</th> </tr> <tr> <td>Vascular Plants</td> <td>320,000</td> <td>110,240</td> <td>81,464</td> <td>191,704</td> <td>76,556</td> </tr> <tr> <td>Lichens</td> <td>97,000</td> <td>49,659</td> <td>491</td> <td>50,150</td> <td>0</td> </tr> <tr> <td>Bryophytes</td> <td>118,000</td> <td>52,158</td> <td>11,120</td> <td>63,278</td> <td>0</td> </tr> </table> </body> <p> <strong> Collection strengths: </strong> <p>Colorado, Southern Rocky Mountains and Western North American vascular plants and cryptogams, worldwide arctic and alpine, Appalachia, Galapagos Lichens, Australia, New Guinea, Altai, Mexico and the Seville Flowers Bryophyte Collection. <p><strong>Digitization:</strong><p>Digitization efforts have been focused on North American vascular plants, lichens and bryophytes with an emphasis on Colorado specimens. All Colorado vascular and cryptogam specimens have been imaged and entered into the database. Images for North American vascular plants are captured for 18 families under the Tri-Trophic TCN. North American lichen packets have been imaged and transcribed http://lichenportal.org/portal. All North American bryophyte packets have been imaged and all Colorado specimens have been transcribed and are available at http://bryophyteportal.org/portal. 140,000 vascular plant specimens and 55,000 bryophytes and 47,000 lichens from outside of North America have not been digitized.
Contacts
| | |
| --- | --- |
| Name | J Ryan |
| Role | none |
| Email | none |
Data Corrected
Data Use
Raw
This table shows any data corrections that were performed on this recordset to improve the capabilities of iDigBio
Search
. The first column represents the correction performed. The last two columns represent the number and percentage of records that were corrected. A complete list of the data quality flags and their descriptions can be found
here
. Clicking on a data flag name will take you to a search for all records with this flag in this recordset.