Recordset
Search Recordset
Herbarium Berolinense
Specimen Records: 
206,223
iDigBio Last Ingested Date: 
2017-06-22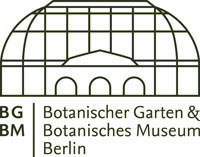 The herbarium of the Botanic Garden and Botanical Museum Berlin-Dahlem (herbarium acronym: B) is the largest in Germany and holds a collection of more than 3.5 million preserved specimens. All plant groups – flowering plants, ferns, mosses, liverworts, and algae, as well as fungi and lichens – are represented in the collections which are worldwide in scope. Associated with the general herbarium are special collections of dried fruits and seeds, wood samples, and specimens preserved in alcohol. The collections of the herbarium are growing constantly through field research conducted by staff, and through gifts, acquisitions, and exchanges of specimens from other herbaria
Data Corrected
Data Use
Raw
This table shows any data corrections that were performed on this recordset to improve the capabilities of iDigBio
Search
. The first column represents the correction performed. The last two columns represent the number and percentage of records that were corrected. A complete list of the data quality flags and their descriptions can be found
here
. Clicking on a data flag name will take you to a search for all records with this flag in this recordset.